Professor R. J. (Dick) Haynes
The University of Queensland, St Lucia, Queensland, Australia
Biography | Professor Haynes works in the areas of soil and environmental science. His present research interests are in the use and recycling of industrial, agricultural and municipal wastes and minimising their effects on the environment. He has extensive experience having worked as both an applied research scientist and as a university professor and has worked in New Zealand, South Africa and Australia. He has published over 170 original research papers in international journals, over 20 review papers in international volumes as well as many conference and extension papers and contract reports. He has been an invited keynote speaker at 7 international conferences and has served on the editorial board of 4 international research journals. He has acted as principal supervisor and co-supervisor of PhD, MSc and honours students in both South Africa and Australia. Professor Haynes has carried out research in commercial horticultural, pastoral, arable and forestry production as well as in small-holder semi subsistence agriculture. He has also worked on bioremediation of soils contaminated with organic pollutants, rehabilitation of mined sites, application of organic and inorganic wastes to soils and the effects of heavy metal contaminants on soil processes. His research has been mainly in the areas of applied soil chemistry and soil microbiology/biology with links to soil physical properties and to pollution of air and water. He has specialised in working on applied problems and maintains strong links with industry. Major areas of research have included the role of grazing animals in the fertility of pastoral soils, N cycling and gaseous and leaching losses from arable and pastoral systems, soil quality and soil degradation under agricultural land use, effects of soil contaminants on soil processes, rehabilitation and remediation of contaminated, degraded and mined sites and use of wastes as soil amendments.
Professor Yu Hong
Beijing Forestry University, China


Biography | Hong Yu, Professor, obtained her doctorate from Tsinghua University in 2008. She was a visiting scholar with the CSC fund to conduct academic research at the University of Illinois at Urbana-Champaign (2015-2016). Her main research directions include microalgae-based water pollution control and biomass resource utilization technology, environmental functional materials, environmental risk substance toxicity assessment. She has presided over several national-level and provincial S&T projects, including the National Natural Science Foundation of China and the Beijing Science and Technology Star Program. So far, more than 80 academic papers have been published, including 36 papers by SCI, and obtained 10 national invention patents. She is currently a member of the Youth Working Committee of the Chinese Chemical Society, the Youth Working Committee of Algae Branch of the China Algae Industry Association, the Water Treatment and Reuse Committee of the Chinese Society of Environmental Sciences, and some academic journals' reviewers, etc. She has won the Beijing Science and Technology Nova Star, the China Environmental Science Society Youth S&T Award, the Water Treatment and Reuse Annual National Excellent Conference Paper Award, the leader 5000 The top paper award of China's fine S&T journals, outstanding doctoral thesis of Tsinghua University, etc.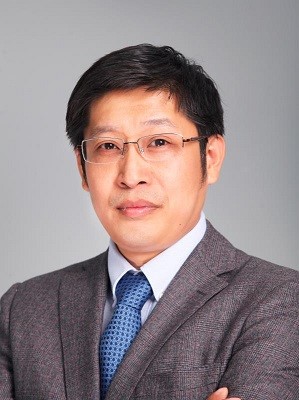 Professor Tao Zhu
China University of Mining and Technology (Beijing), China
Director of institute of atmospheric environment management and pollution control
Research Area:
1. Air pollution Control
2. Solid Waste Treatment and Resoure
Research experiences:
Academic awards:
He has Won the new century outstanding talent; Beijing excellent talents; Sun yueqi energy science and technology award, China science and technology development foundation; Youth science and technology award of Chinese society of environmental science; 1 first prize (1st accomplisher), 1 second prize (1st accomplisher), 1 third prize (1st accomplisher), and 1 first prize (1st accomplisher) of provincial science and technology progress award (1st accomplisher).
Scientific research project:
1. Responsible for and undertook 4 national vertical projects, 15 ministry vertical projects and more than 20 enterprise horizontal projects;
2. Participated in 4 national major projects and 2 national 863 projects;
3. Presided over the completion of 15 engineering, design and engineering management projects.
4. The proposed plasma three-stage integrated treatment technology has been applied in practical treatment projects, which has created an output value of nearly 200 million yuan for the enterprise in recent three years.
5. The collaborative treatment technology of PM2.5 fine particles and heavy metals with independent intellectual property rights has been selected into the list of major environmental protection technologies and equipment encouraged by the state for many times.
6. With shanxi international energy group in taiyuan, shanxi established the first set of plasma ultra-high temperature gasification melting treatment of hazardous waste demonstration project.
Publications:
1. He has published more than 100 articles in domestic and foreign journals as the first/corresponding author, including more than 30 SCI articles (including Environmental Science &Technology, Energy, Journal of Hazardous Materials, etc.) and over 30 EI papers.
2. In recent five years, 30 new invention patents have been applied for, more than 10 invention patents have been authorized, among which 6 patented technologies have been popularized and applied.
3. He has published 8 books, including 4 monographs.
4. It is now known as "Nanomaterials and Nanotechnology", "Recent Patents on Nanotechnology", "Journal of Management Science & Engineering Research", "Journal of Environmental Science & Engineering Technology" and "Progress" Editorial board of Electrical and Electronic Engineering, journal of mining Science and other journals; reviewer of Environmental Science &Technology, Nature communications and other journals.